ULTIMATE Savings Challenge Box Kit
Regular price

Sale price

$65.99

Unit price

per
*Money, pen and paperclips not included.

This kit is perfect for those who want to save big as this includes challenges for $20,000 or less. However, there are blank challenge sheets that you can determine the saving goals for if you choose to save more!

 The Ultimate Challenge Savings Kit comes with the following:

(1)  Black Savings Challenge Box with Magnetic Lid (Durable, Waterproof, Reusable)
(2) Box dividers to separate your envelopes and 12 divider labels
(200) Laminated Cash Envelopes (Reusable, Waterproof, 3*7.5 in)
(1) Ultimate Challenge Tracker Book includes 15 pre-set challenges and 10 blank challenges for you to create your own goals. Includes $20,000, $10,000, $5,000, $1,000, 52 Week , Self-Care, Car and Vacation Savings Challenges.
(1) Set of 1 to 200 Premium Numbered Stickers (Gold or Holographic options)

Do you have a savings goal but don't have a savings schedule or system to log your progress? Are you tired of using cash envelopes that damage easily or putting your money in shoeboxes? Do you want a cute reusable kit to save your cash? If you answered yes to any of these questions, this savings kit is for you! 

 One of the best ways to save your money is to know what you are saving for, how much you will need, and how long it will take you to save for the goal. The Ultimate Challenger Savings Kit helps you determine all of those questions while letting you save at your own pace.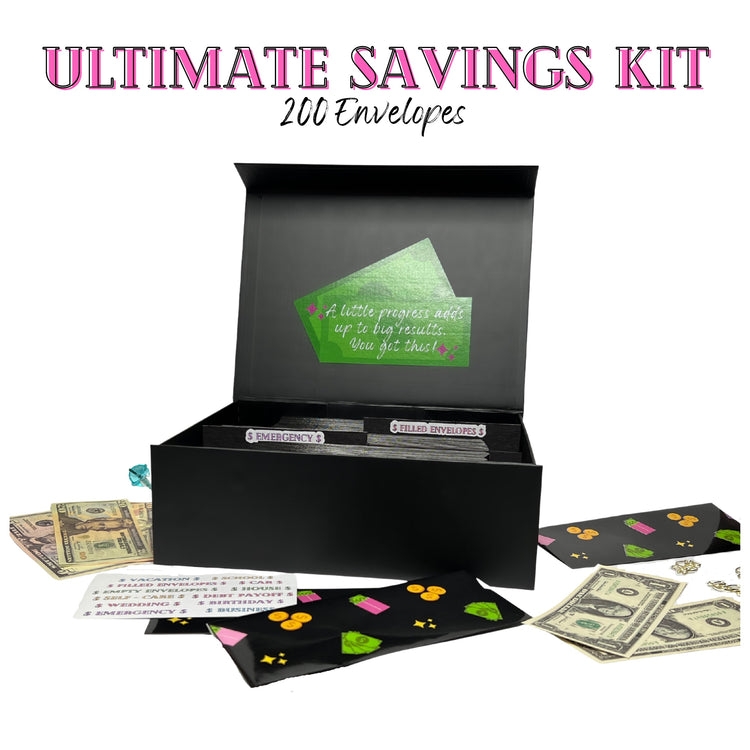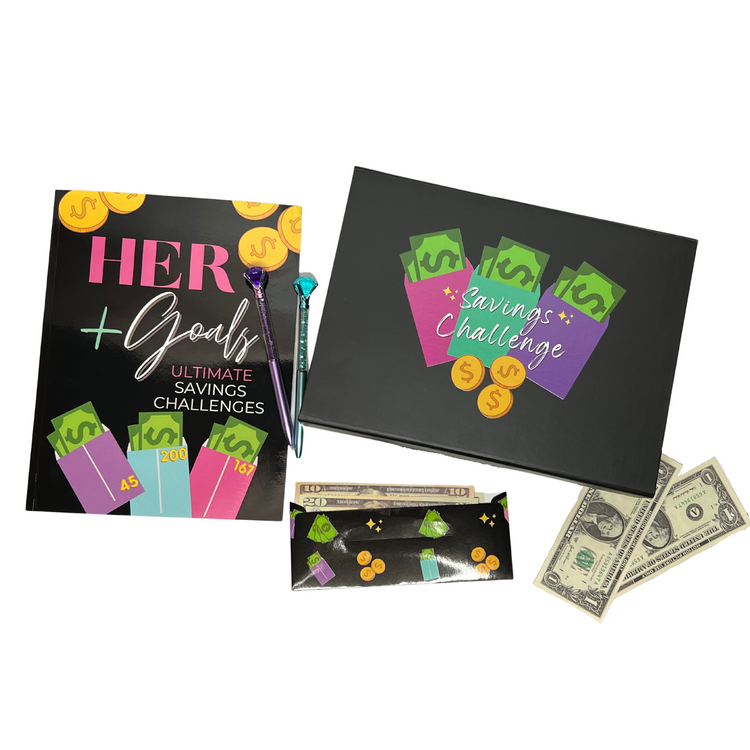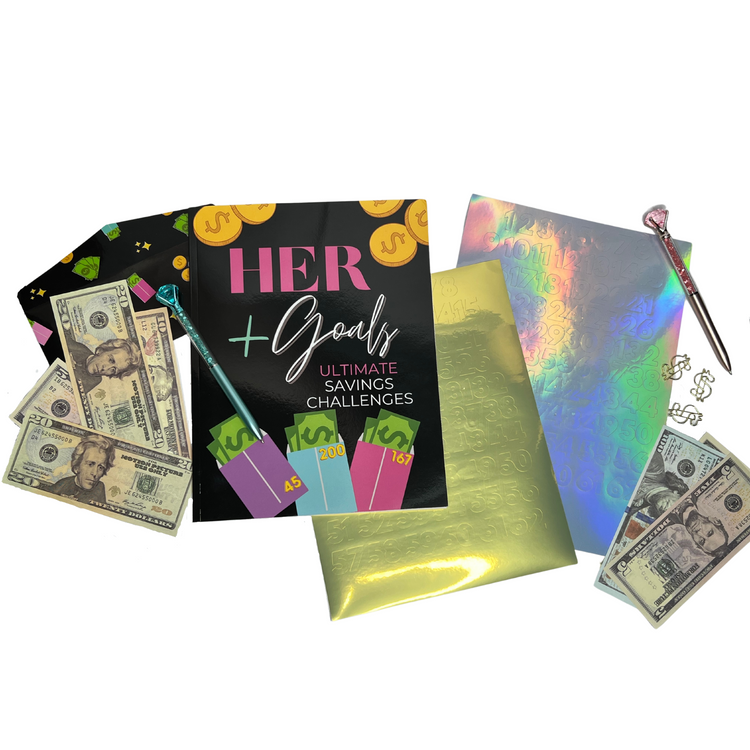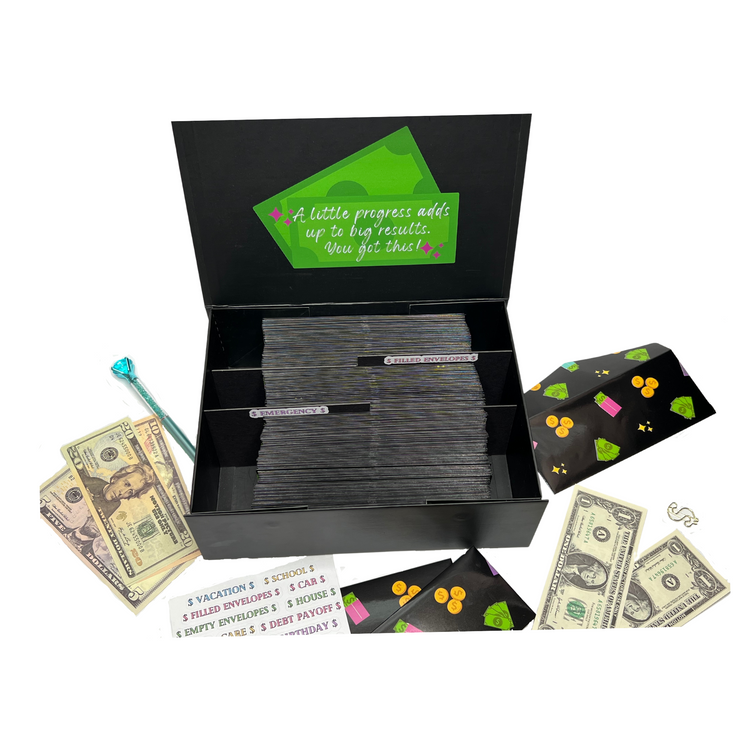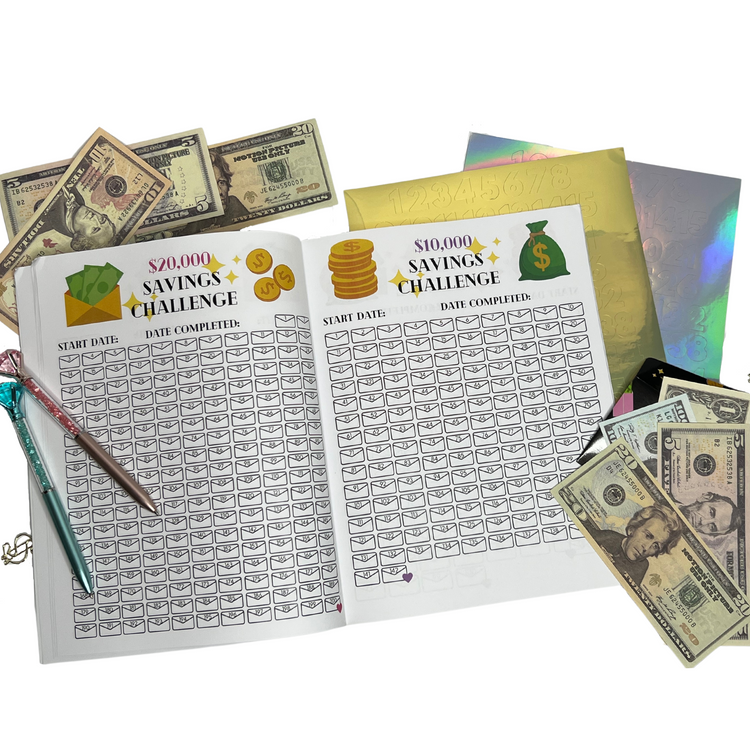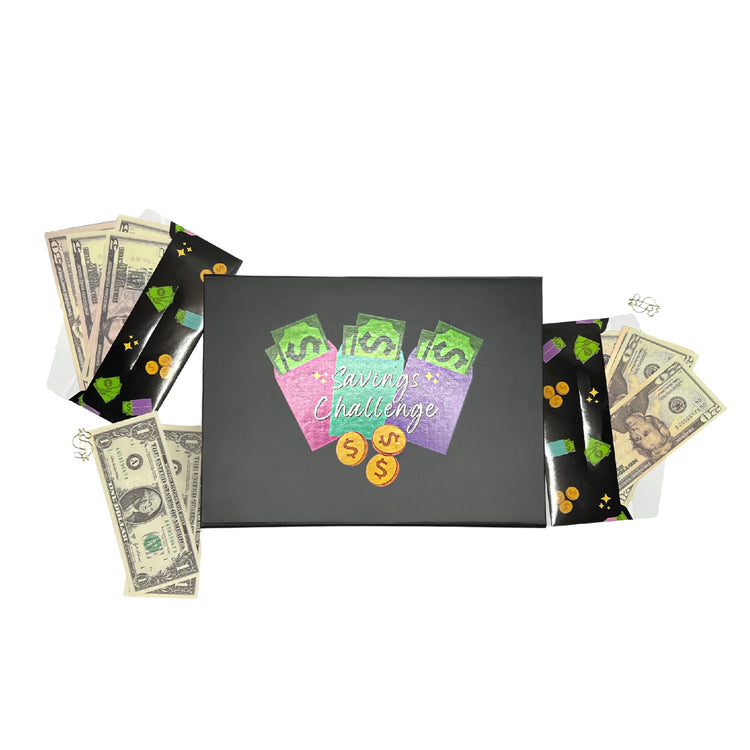 Numbers to Envelopes
The kit itself is beautiful. When I opened my package, I was impressed with how good the material looked and how it was packaged. However, when I started to remove the numbers to put on the envelopes, I found that a little challenging. Some numbers came of the sheet with ease, while others did not. For a senior citizen, that was a tedious job. But, I do like the product and may I suggest pre numbering the envelopes. Just a thought.
The BEST one yet!
Bravo!!!! This bundle was of high quality, designed beautifully and well thought out! I love my purchase and can't wait to get started with my saving challenges. 💕
I'm in love!
I love this kit and the packaging! I can not wait to start my savings journey ❤️
Love my order thank you so much
So excited
I love my box, this is helping me to stick to my savings journey. Thank you so much.