STARTER Savings Challenge Box Kit
Regular price

$49.99

Sale price

$49.99

Unit price

per
*Money, pen and paperclips not included.

This kit is perfect for those who want to start small as this includes challenges for $5,000 or less. However, there are blank challenge sheets that you can determine the saving goals for if you choose to save more!

The Starter Challenge Savings Kit comes with the following:

(1)  Black Savings Challenge Box with Magnetic Lid (Durable, Waterproof, Reusable)
(2) Box dividers to separate your envelopes and 12 divider labels
(100) Laminated Cash Envelopes (Reusable, Waterproof, 3*7.5 in)
(1) Starter Challenge Tracker Book including12 pre-set challenges and 10 blank challenges for you to create your own goals. Includes $5,000, $1,000, 52 Week, Self-Care, Car and Vacation Savings Challenges.
(1) Set of 1 to 100 Premium Numbered Stickers (Gold or Holographic options)

Do you have a savings goal but don't have a savings schedule or system to log your progress? Are you tired of putting your money in shoeboxes? Do you want a cute reusable kit to save your cash? If you answered yes to any of these questions, this savings kit is for you! 

One of the best ways to save your money is to know what you are saving for, how much you will need, and how long it will take you to save for the goal. The Starter Challenger Savings Kit helps you determine all of those questions while letting you save at your own pace.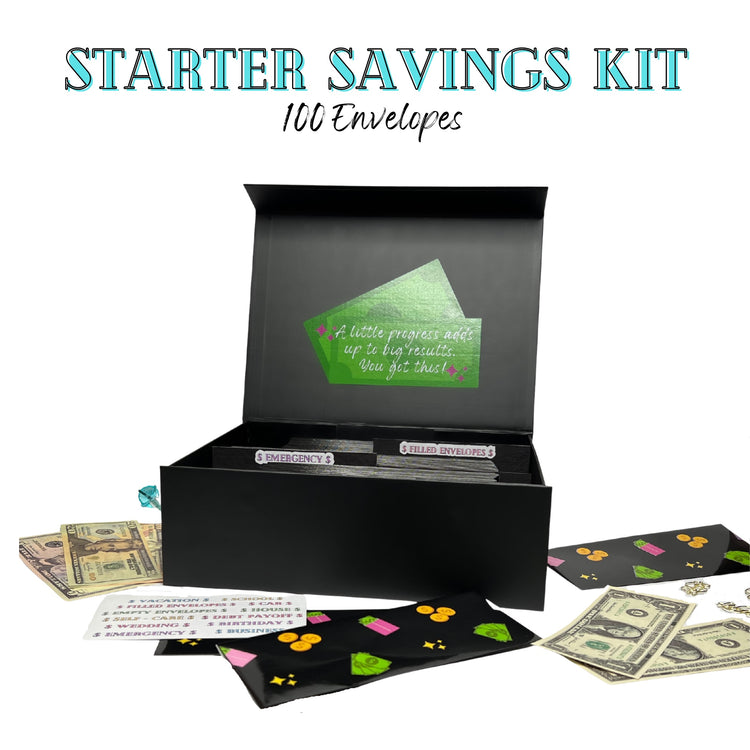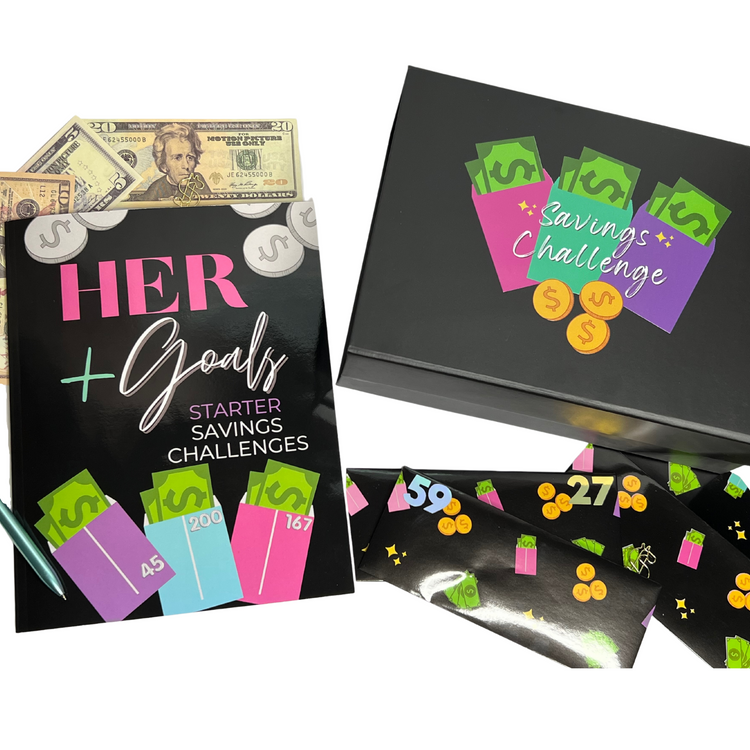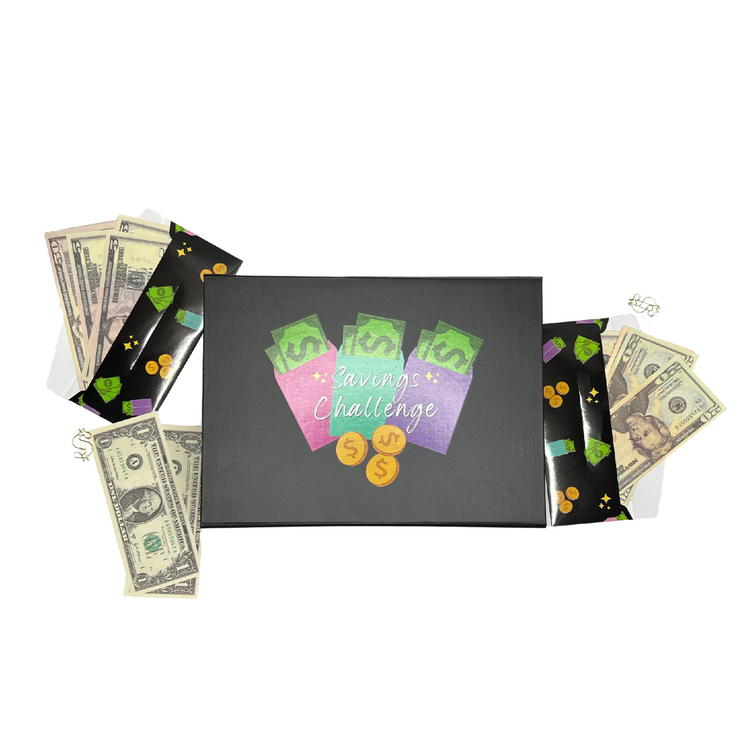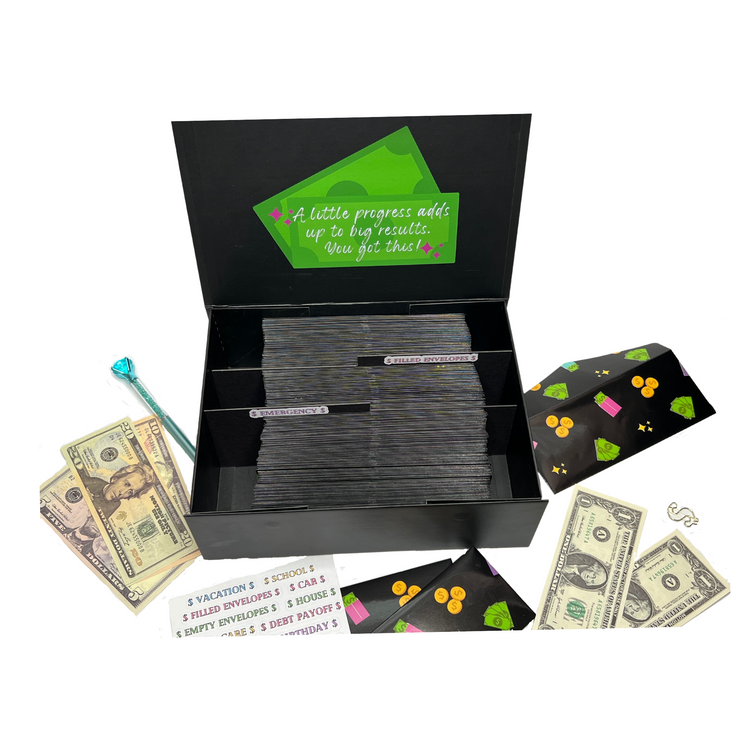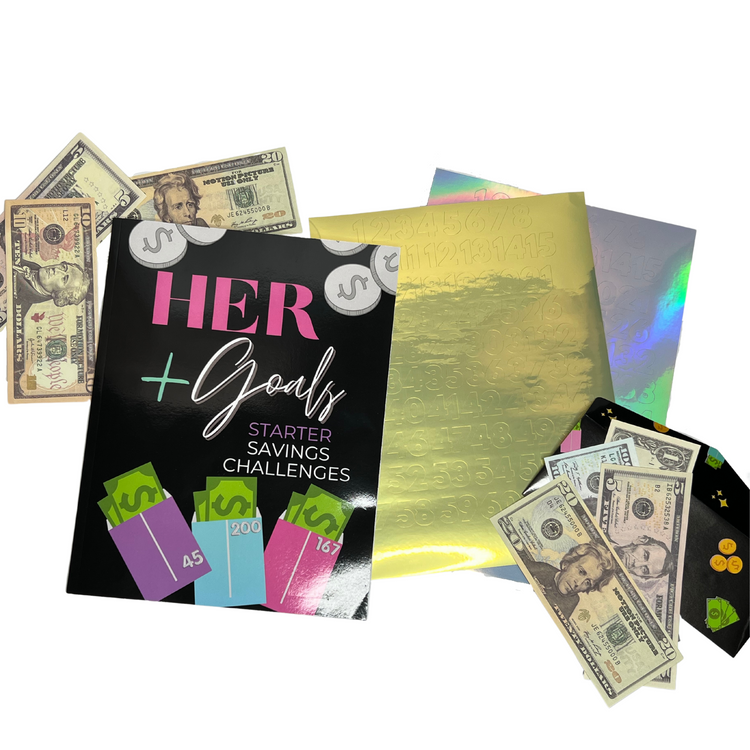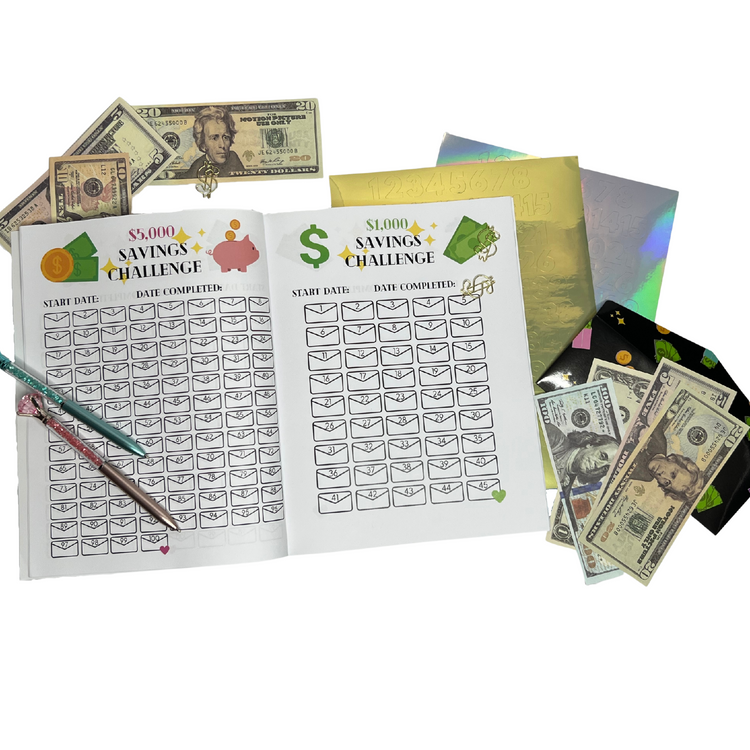 I love it🥰
I love the packaging definitely recommend 10/10 for beginners who just now getting into saving can't wait to start mine💯
Presentation
First off the packaging is so organized and very easy to assemble. The challenges are paced and I can easily label what I want to save for. Best purchase for me