Bi-Weekly Paycheck Excel Budget Spreadsheet
Regular price

$9.99

Sale price

$5.00

Unit price

per
*For those who get paid bi-weekly. Check out our Weekly Paycheck Excel Budget Spreadsheet if you get paid weekly.

This template includes all of the months in a year for you to focus on your finances bi-weekly, monthly, or yearly! You will be able to track your savings, view how much you are spending on each expense category, and see income and spending trends over time. I hope this helps you get closer to your goals!
 

Includes:

-A Year-to-Date overview - To track income and expenses
-Monthly Overview - To see where your income is going month to month
-A tab for tracking each month's variable expenses (Shopping, Utilities, Food, etc), fixed expenses (Subscriptions, Car Notes, Rent, etc.), and savings. They'll be added up automatically for you, with the totals shown in your categories overview! This tab is divided into pay periods 1 & 2 (bi-weekly). March and September months have 3 bi-weekly pay periods.
-A Bill Calendar - To track when you have to pay your bills


HERE'S HOW IT WORKS:

✓ You will need Excel on your computer or IPad
✓ You will receive an email with a link to download the template.
✓ Save the template to your computer
✓ Message me if you have any other questions!

Instructions on how to use the template are attached below!


IMPORTANT - PLEASE READ:

This is an instant digital download; no physical product will be shipped to you.

No refunds, exchanges, or cancellations on digital purchases.

HOW TO DOWNLOAD:

An email link will be sent to you after purchase!


FOR PERSONAL USE ONLY- files may not be shared or re-sold.

If you have any questions at all, please feel free to message me :) thanks for supporting my small business!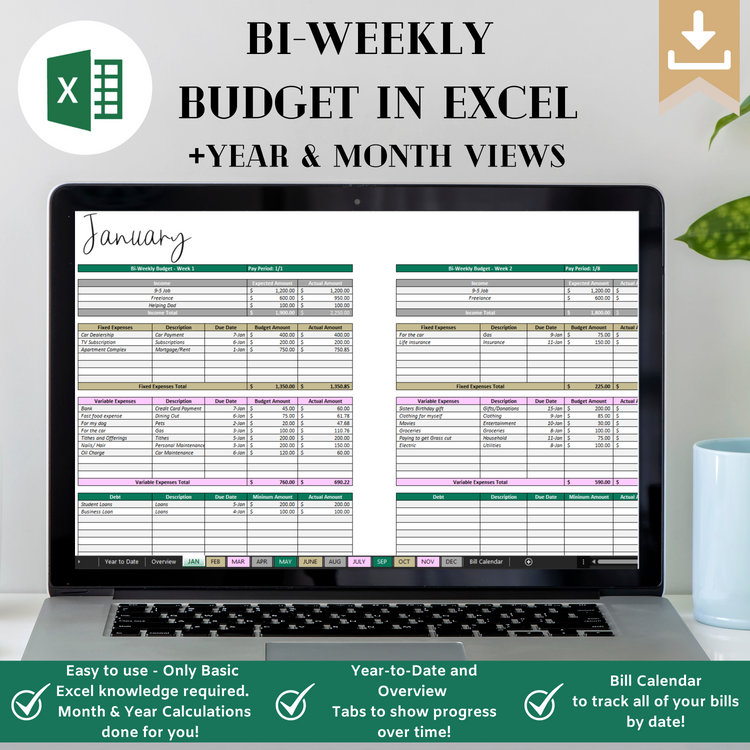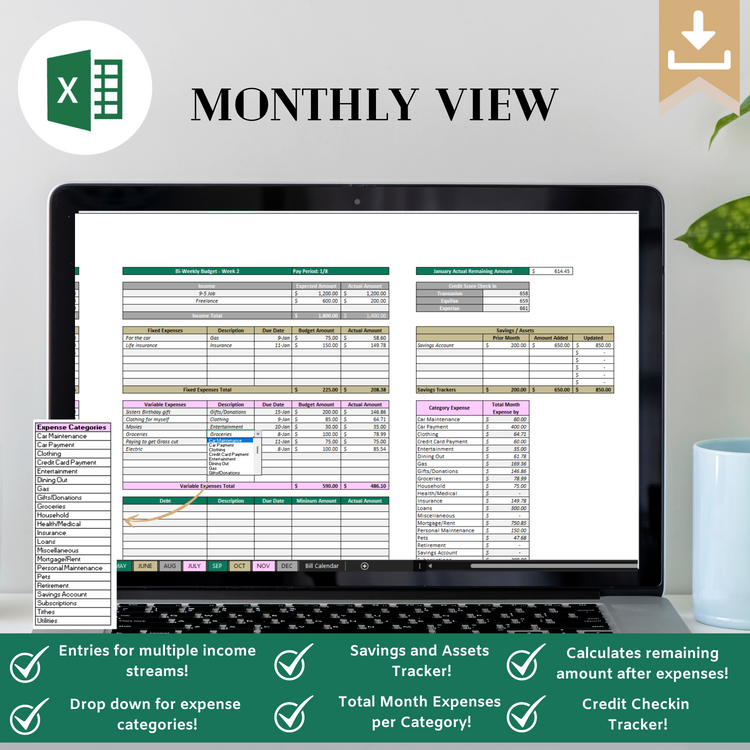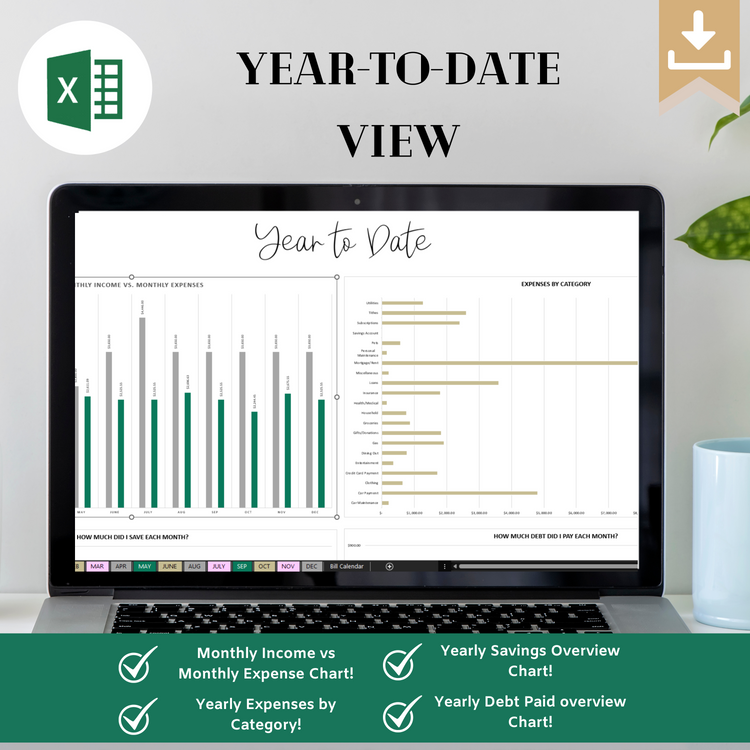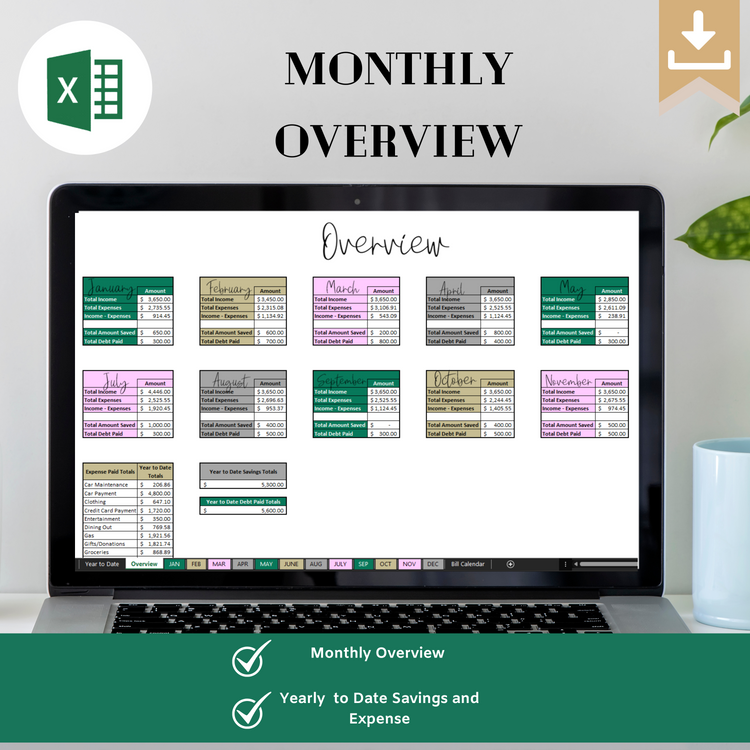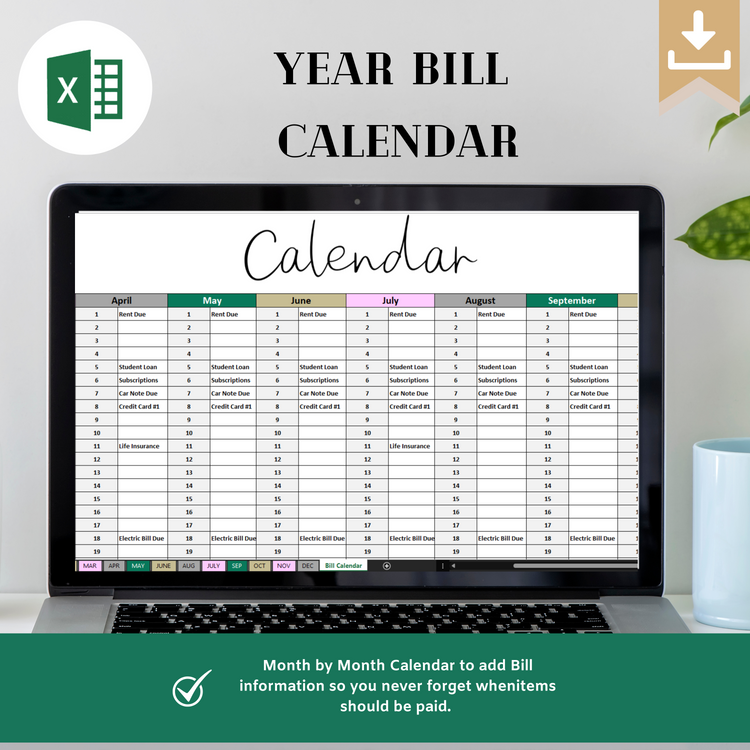 This excel spreadsheet is the best!
I love the categories and that all I have to do is put in my expenses and all of the other tabs will populate! My budget needed this organization!